"Our goal was to create a 
warm and inviting space to cater to the wide customer base. The display cabinets allow for maximum flexibility in terms of merchandising; we style the cabinets with vintage Rolex boxes, books and recycled glass bottles. 
Curved walls and rounded edges visually compliment the beautiful heritage windows of the Queen Victoria Building, whilst also introducing a softness to the interior."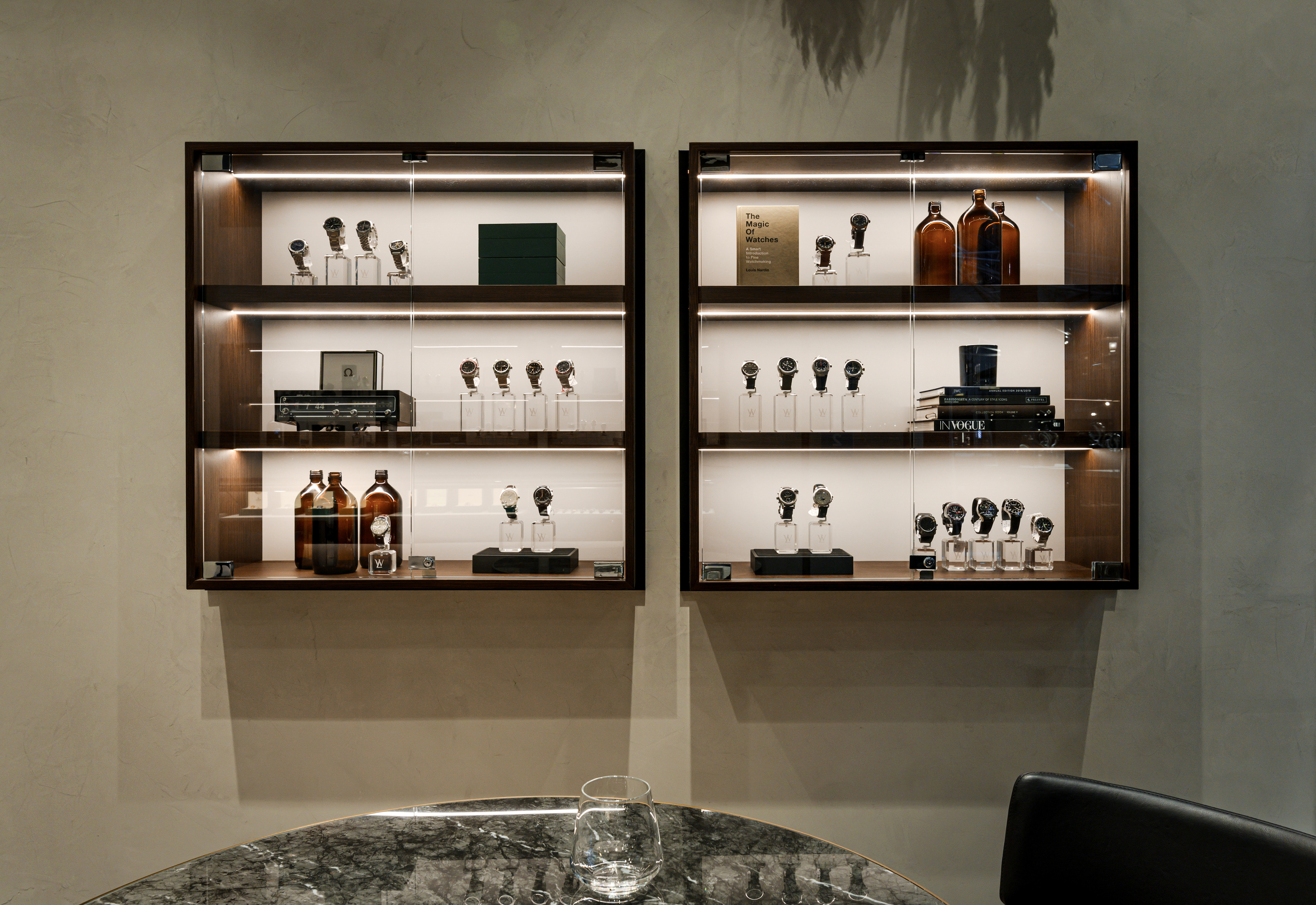 "We create separate zones for browsing, displays and consultations. The patterned circular rug at the front of the store anchors this area and injects a burst of pattern and tonality. Customers are invited to sit for coffee as they browse the selection of premium watches for a relaxed and personalised retail experience
."
INK INTERIOR ARCHITECTS: designing exceptional interiors, 15 years and counting.